Georgia Angler Smashes State Record with Huge Walleye
For over two decades, Georgia's walleye record has been untouched. The reason why was not so hard to figure out. Threatened by invasive species and dwindling habitat, native walleye in Georgia had almost been a thing of the past—but then an aggressive restocking program and tireless efforts from conservationists returned walleye back into one of the top fish for Georgia anglers. Three years after Georgia's walleye stocking program was declared self-sufficient, an angler has now broken the state record at last. That honor goes to Wes Carlton, who on February 16 caught a 14-pound, 2-ounce fish from Lake Rabun.
"Catching a trophy fish is a thrill. Catching a state record fish is fantastic. But smashing the old state record is indescribable," praised the Georgia Wildlife Resources Division, who noted that Carlton beat the old record by about 2 pounds and 12 ounces.
Not much of a difference when it comes to most things, but staggering when it comes to record walleye. Carlton, who works as a fishing guide, said that the fish actually bit four times before he got a hook in.
"We started out that morning fishing for largemouth," the angler told Georgia Outdoor News. "The bite was slow, so after about 20 minutes, I said, 'Let's go catch a walleye.'"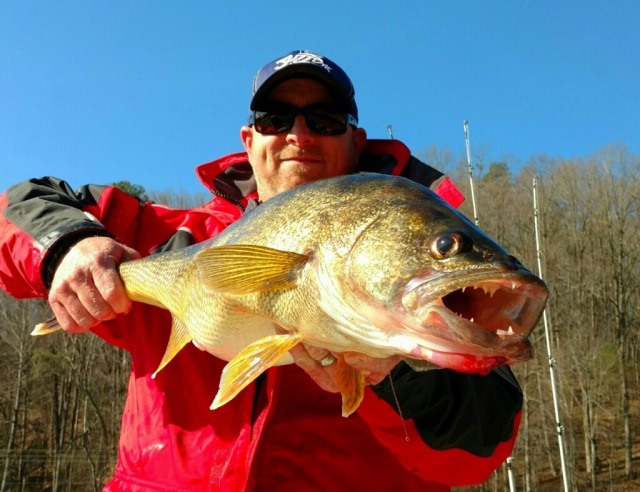 Check These Out