'The Winter Girl,' a Conversation With Matt Marinovich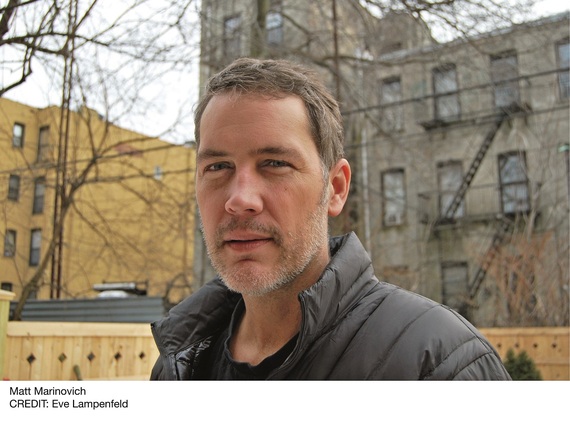 Matt Marinovich worked as an editor at various magazines, and his writing has appeared in Esquire.com, Salon, Quarterly West, the Mississippi Review, and Poets & Writers, among other publications. His first novel was Strange Skies.
The Winter Girl, his second novel, finds Scott and Elise, a young married couple, living in a house owned by Elise's father who is in the hospital, dying of cancer. While Elise spends her days at the hospital, Scott becomes fixated on the summer house next door. The lights are on a timer, and after a while, with Elise visiting her father at the hospital, Scott decides to break in. Excited by his minor crime, he convinces Elise to join in his adventure. Their transgression leads to a horrific discovery, and the couple is soon spiraling down a path of portentous decisions and shocking revelations.
Both The Winter Girl and Strange Skies are told by unreliable narrators. Will you talk about that?
Both novels are written in the first person. My favorite type of narrator is unreliable. For me, it's a bit boring when a narrator is being completely honest. For a suspense novel, an unreliable narrator adds another dimension for the reader of not knowing what will come next. The character telling the story might be truthful or might be inventing fiction. In a novel, the narrator should be able do just that.... Read More